Workers Comp Surveillance
Most employees are honest and ethical, and only take time off from work that is genuinely need to recover from their accident. However, some employees will overstate their accident or illness, and will even fraudulently claim they are ill or hurt, so they can simply stay home and collect a workers compensation check.  Accidents happen, and sometimes you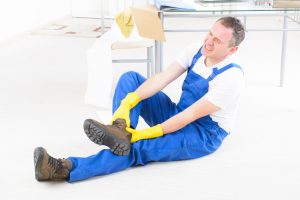 lose valuable employees while they are recovering from a work related accident. When you suspect an employee of malingering, or overstating their injuries, call Kidd Investigations, Inc. We serve local and nationwide companies all over West Virginia, from the capital city of Charleston, to Huntington, Parkersburg, Wheeling, Martinsburg, Lewisburg, and Princeton. If the case will be heard in a West Virginia civil or administrative court venue, we can handle it.
Your company may get a call from a co-worker with information about the injured employee, or a neighbor who sees the employee working around the house, even though the employee is off work for an injury or illness. You may be contacted by an ex-spouse, or you may simply want to spot check an employee who has been off longer than usual for a certain type of accident or illness.
Kidd Investigations Inc. will conduct some background research to learn as much as possible about the injured employee, then will conduct discreet surveillance and report back to you on a daily basis, allowing you to have "eyes on the ground," so you can make important decisions about the employee's future. The morale of your dedicated, hard working employees will plummet if they believe an employee is "working the system" while they continue to come to work everyday, taking on the extra work load of the employee who is overstating their on-the-job injury.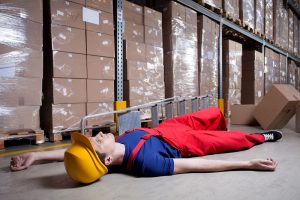 We can conduct stationary surveillance of a claimant or employee who may be at their residence all day, or we can be prepared to travel if the target is going to be at a certain location on a specific date and time. Prior to leaving our office to conduct surveillance, we will conduct a limited investigation into the habits of the person to be watched, which may include checking social media, checking the local courthouse for information, and identifying vehicles owned by the employee or claimant. Sometimes while conducting this pre-surveillance investigation, clues are identified which were not previously known, and the surveillance results are simply "icing on the cake."
Don't leave this task to office staff or amateurs. We have the latest surveillance and communication equipment to get the job done right the first time. Michael Kidd has over 36 years experience in law enforcement and private investigation. He has successfully performed hundreds of surveillance cases, saving corporations and insurance companies millions of dollars in payments to those who were inflating their damages or outright lying about them. Kidd Investigations is owned and operated by Michael Kidd, the primary investigator who is responsible for your case. You will always deal directly with him, and not get handed off to a staff member.