Process Service
Kidd Investigations, Inc. offers prompt, professional service of process all over West Virginia, including Charleston, Huntington, Parkersburg, Wheeling, and all points in between. We can pick up the subpoenas, summons, or court orders at your office, or you send them to us by regular mail or expedited delivery by an overnight carrier. It is sometimes acceptable for you to email the subpoena to us for delivery also. We can also deliver the documents to the local courthouse for signature or to be issued by the clerk.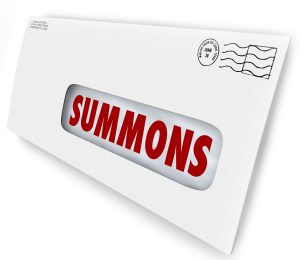 If you do not have a current address, that is not a problem. We use up to date proprietary databases to get the latest contact information on people and companies to be served. We also use social media to obtain photographs and other useful information to help us give fast, professional service.
Process service is usually charged by an hourly rate plus mileage. We try to accommodate ASAP and rush jobs whenever possible, though a surcharge may apply to these jobs. We are authorized to serve federal court process within a 100 mile radius of the issuing court, even if it means crossing out of West Virginia to do so. We travel statewide to deliver process service in cases which are being heard in circuit court, magistrate court, or administrative hearings.
We always strive to go the extra mile for our clients. It is not unusual for the recipient of a summons or subpoena to engage in conversation with us when we are on their doorstep serving papers on them. Anytime that person says something which may be relevant or useful to our client, a report is prepared of exactly what was said. It is not unusual to be in the field serving process documents, and to spot something at the  witness or defendant's house which may be relevant to the case. We will attempt to photograph or document what we saw, and pass this information on to our client.

Before you hire an amateur to deliver your important documents, ask them if they are familiar with the Rules of Civil Procedure in West Virginia. If they are not, call us. We will keep you updated to the progress of delivery attempts, and make every effort to ensure that you are satisfied with the results. It is important to know at the beginning of the assignment whether personal service is required, or if substituted service is allowed. It is also important that the investigator you hire be familiar with the laws in West Virginia regarding trespassing, privacy, slander, and libel.