Accident Investigations
Michael Kidd graduated from the West Virginia State Police Academy in 1984. He received accident investigation instruction, the same instruction that is given to all law enforcement professionals who attend the police academy. Since then, he has worked on hundreds of vehicle crashes, both as a police officer, deputy sheriff, and private investigator. He understands the fundamentals of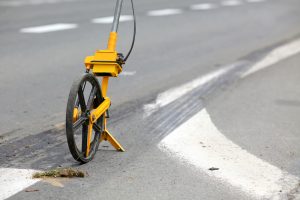 crashes, crash scene evidence like skid marks, yaw marks, gouge marks, fluid splatter, and more. Documenting evidence at a crash site with photos, video, measurements, and a diagram is very important. Evidence may be lost in a matter of hours or days, as weather, traffic, and time cause various clues to fade and disappear. It is also important to locate and document the condition of the vehicles involved before they are repaired, sold, or sent away to an auction or car crusher. Michael Kidd is available to make a quick response to crash sites, to begin preserving evidence and interviewing witnesses, which will later be very useful if a claim is made or a lawsuit is filed.
Michael Kidd has over 36 years experience in locating and interviewing crash scene witnesses, as well as people who may have valuable information about the drivers involved either before or after  the crash occurred. A witness have may no knowledge of the crash that happened, but may have saw the person get in the vehicle at a local bar or tavern moments before a crash. Witnesses may have information about a driver who has been on prescription medications and should not have been driving, or about a vehicle being driven which was in need of repair.
West Virginia police officers who investigate car crashes work in all kinds of conditions and circumstances. They are often working a multiple vehicle crash in the pouring rain or snow, and they may be under pressure to quickly get a roadway opened up, because traffic is backing up for miles. Despite the rigorous training all officers receive at the West Virginia State Police Academy, officers sometimes make mistakes on reports. Michael Kidd will review the crash report, go to the scene and canvass for witnesses who may have been overlooked, and also will look for circumstances which may have contributed to the crash. Things like slick tires, expired inspection sticker, aftermarket modifications to suspension, and more may be reason for a jury to award more money than usual in a certain vehicle crash.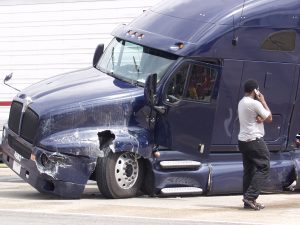 Michael Kidd can also help you uncover additional sources of insurance coverage or additional defendants who may be liable. He understands what it takes to build or defend a Dram Shop case, a Manufacturer Defect case,  or to determine if an employer may be liable for the employee's actions, such as the employee crashing while in the company vehicle. Michael Kidd can also determine if a driver was living alone or with someone, which may uncover other sources of insurance coverage. Don't trust this important part of your case to office staff or amateurs. Contact Michael Kidd, a trained professional, who can quickly get you the answers you need to build your case.