Background & Asset Investigations
NEW!!!
Kidd Investigations, Inc. is now offering bank account and brokerage account searches that are fully compliant with GLB and FCRA. Don't use an investigative company that is using illegal pretext calls and methods to get your information.
Asset checks and searches identify anything of value that you may pursue in civil litigation to satisfy a debt or lien against a person or company. Perhaps you have a judgment against a person or company, or you are preparing litigation against a defendant. Before you spend valuable time and resources, let us conduct searches for assets the defendant may own. This may include searches for vehicles (with lien information), personal property such as boats, ATVs, motorcycles, farm equipment, etc.
A background check is a broad term which can mean different things to different people. It may be as simple as checking the local courthouse to see if a person has been involved in any civil litigation, or had a traffic citation or arrest. It may include checking the state department of motor vehicles agency for vehicles currently owned by the target, or running an online database search to identify previous addresses. Sometimes it is more complex,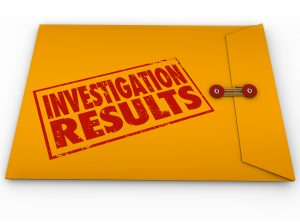 like identifying every address, every job, every spouse, and every vehicle a person has had for the past 20 years. It may include interviewing current and former neighbors, current and former co-workers, relatives, and others who may have information about the target. We may also attempt to verify education, previous jobs held, reason for leaving the job, and other pertinent information, depending on the case. Plaintiff attorneys sometimes want to perform a cursory investigation into their own client before they spend thousands of dollars pursuing a case, only to learn later from the defense attorney that their own client has a history of deceit or fraud.
Wouldn't it be helpful to know if the claimant in a case you are involved in had previously been in one or more car wrecks, or had previously been treated at multiple hospitals or doctors? You would probably like to know  if the claimant says he is a very careful driver and has never had a citation, but our background investigation showed that the claimant had multiple moving violations, or even a DUI..
A potential client contacting Kidd Investigations, Inc. should specify what their goal is and how much information they are seeking at the outset of the assignment. When potential clients call us asking for a background check or criminal history on a target person or business, we generally need to know what the information will be used for, and how deep they want us to investigate. Great leads can be found by searching social media and other online sources, though the information usually must be corroborated independently before it can be used in court.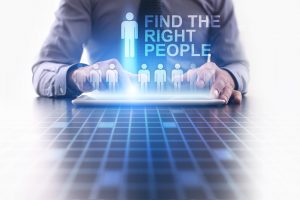 Sometimes a limited background investigation is conducted prior to surveillance on a personal injury claimant. The preparation work of learning about the claimant's background, hobbies, and habits may save hours of unnecessary surveillance later on. One may learn that the claimant regularly plays golf, bowls, fishes, etc. at a certain time each week, saving hours of wasted time on surveillance later.
In most background checks, the client wants to know about previous lawsuits or criminal activity by the person being checked. This is accomplished by checking public records at courthouses, online databases, interviewing acquaintances, etc. Michael Kidd has lived and worked in West Virginia his entire life. He has over 35 years experience in law enforcement and as a private investigator.. Don't trust the important task of a background investigation to office staff or amateurs. Contact someone who can quickly get all the information you need to make an informed decision. Michael Kidd exercises discretion, integrity, and will keep you informed throughout the investigation.